Does your business have more than one location?
YOU NEED
Multi-office
• Multi-Office Presence
• Multiple Locations, One Number
• One Automated Receptionist
• Phone System that Grows with your Business
• Mobile Flexibility
• Invoice Customization

My company has been a customer of Oldham Technology for about 3 years. We rely heavily on our phone system and they have been super responsive, very affordable and had great options for a business phone system.

Ameritrue Real Estate & Management

We have used Oldham Technology for the past 3 years and have had a great experience. We are using them for 3 of our businesses and they have been great in helping with any questions we have or any changes we request. I would definitely recommend them.

Bluspok

We're so happy with Oldham Technologies. They've provided a great phone system for our business, the rates are excellent, and everyone there we've worked with is top-notch. What a outstanding company!

Villager Magazine

Oldham Technology is Great! They have rolled with all of our needs in a timely manner. Because of their many options and terrific customer service, we were able to leave our office and set up shop at home for a while then go back the the office and continue our work with no interruptions. We LOVE Oldham Technology!

Black Tie Landscaping

Oldham Technology was the answer to all of our Tech problems and quick solutions were made. They went above and beyond expectations that we had. They have continuing support 24 hrs a day. Old time integrity and honesty. Very pleasant to deal with. I highly recommend Oldham Technology.

Stokes

Absolutely the best experience I have ever had in getting new phone service. The staff was extremely knowledgeable and helpful. We were up and running in less than 1 hour, with no problems. The phones are easy to use and the quality of the calls is wonderful. I cannot say enough good things about Oldham and their staff.

Real Property Management

Oldham Technology has great customer service. These guys have provided us with great phone and IT services. Nothing but good to say about this company. Thanks Oldham Technology!

Sorenson|Slider CPA

Oldham technologies has been a breath of fresh air in our office phone management. They carefully evaluated our requests of the services we wanted and made a great recommendation to get a phone with the features we needed AND save us money as well. Installation was prompt and straight forward. We love our new phones and will recommend their service to anyone needing good service.

Ultra Steam Cleaning

I am pretty sure we are one of the most high maintenance clients Oldham Technology has. We change our phone prompts and ring groups almost monthly. They are always great to make adjustments quickly and brainstorm with us to find good solutions to our phone needs. Their customer service is the best!

Ameritrue Builders
NEED TO BE IN MORE THAN ONE LOCATION AT THE SAME TIME?
MULTI-OFFICE PRESENCE
• One Button Paging
• One Button Transfer
• BLF Key Color Busy Indicators
Unify your multiple locations with ONE PHONE NUMBER & have our AUTOMATED RECEPTIONIST direct calls to the appropriate location.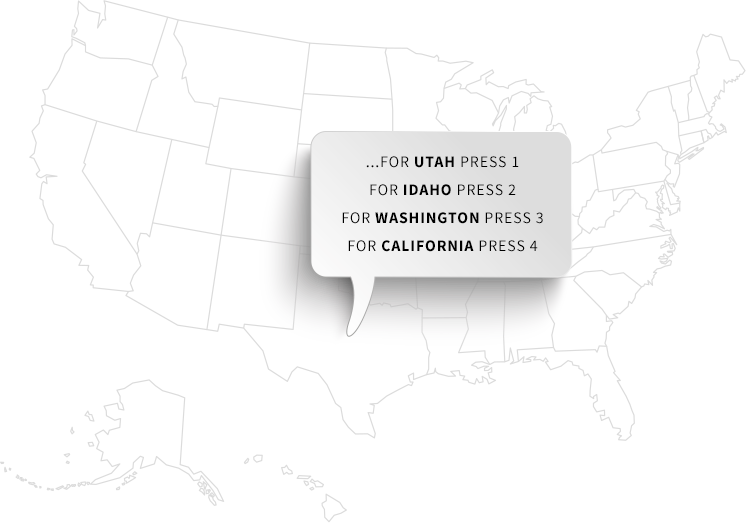 A PHONE SYSTEM THAt GROWS WITH YOUR BUSINESS
Opening a new location?
Receive fully integrated and connected phones with your existing location's service.
PHONE SERVICE AS FLEXIBLE AS YOUR BUSINESS!
for the in-between location times
MOBILE OFFICE
Receive business calls on your mobile phone
• Make calls with business caller ID from your mobile phone
• Know if it is a business call before you answer with
– CALL CONFIRM –
"Press 1 to accept, 2 to send to Voicemail"